British oil executive shot dead in Belgium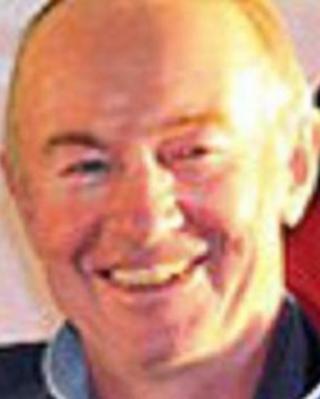 A senior British oil executive has been shot dead in a suburb of the Belgian capital Brussels, it has emerged.
Father-of-three Nicholas Mockford, 60, who worked for Exxon Mobil, was attacked as he left a restaurant with his wife nearly two weeks ago.
It was initially thought police imposed a news blackout on the attack, on 14 October, but it was reported locally.
One eyewitness told Belgian television how he twice tried to resuscitate Mr Mockford before an ambulance arrived.
"I heard a noise, 'tack tack', I thought that was bizarre and went outside to look," the man told Flemish television channel, VTM.
"There was a woman lying on the floor on the pavement on the other side of the road. She was crying 'help, help'. There was also a man lying on the street, next to a car. [The] woman shouts out it was a white van."
'Stopped breathing'
The neighbour of Italian restaurant Da Marcello, where the couple had been dining, said witnesses initially believed Mr Mockford had been run over by the van.
"Suddenly he stopped breathing," he said.
"I reanimated him, he regained consciousness and then he became unconscious again. I reanimated him a second time and then the ambulance arrived.
"Only then did neighbours realise the man had been shot."
He said Mr Mockford had what appeared to be bullet wounds to his chest and shoulder and he also saw blood on his head. Police later found four bullet cases outside the restaurant, he said.
Appealing for witnesses to the shooting, officers said it appeared that two attackers - wearing crash helmets - tried to grab Mrs Mockford's handbag, and then slapped her in the face.
Police reported that one of the attackers then fired four shots at Mr Mockford.
Detectives initially thought the killing might have been an attempted car-jacking, because witnesses saw the couple walking across the street to their 4x4 vehicle before the attack.
There has been some speculation Mr Mockford could have been deliberately targeted.
'Tragic death'
One Belgian officer told the BBC the killing, which happened in Neder-Over-Heembeek, northern Brussels, was a "very strange case" which had now been passed to federal investigators.
In Belgium, it is common practice for police not to comment on ongoing investigations which may be why the attack was not reported until now.
The Foreign Office said it was providing consular assistance to Mr Mockford's family.
An Exxon Mobil spokesman said Mr Mockford was a department manager at the company's office close to Brussels.
He said there was no indication that the incident was work related.
"We are shocked by the tragic death of one of our employees," the spokesman said.
"Our thoughts are with his family, friends and colleagues and we are supporting them as best we can at this very difficult time."