Republic households sent non-payment charge letter in error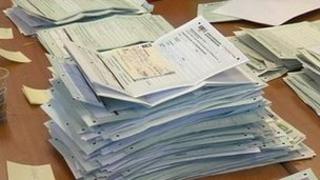 Thousands of householders in the Republic of Ireland who have paid a household charge have received warning letters on non-payment in error.
The chief executive of the Local Government Management Agency (LGMA) said people who had received the letters should contact them.
Paul McSweeney told RTE's Morning Ireland radio programme that if householders did not, they would receive a second letter and could face a penalty.
Letters were sent last week to householders who the agency believed had still not paid the charge.
The LGMA warned householders that they faced a total payment of 127 euros, which included the 100 euros charge, plus penalties and interest.
It later emerged that a number of householders who received the letter had actually paid the charge.
Mr McSweeney said that could be in the "tens of thousands".
He said problems had arisen as a result of a data matching exercise carried out by the agency in an effort to identify those who had not yet paid the charge.
However, he said because of the ways names and addresses were entered, some householders may have received a letter in error.
He said there were cases of spelling mistakes and where people do not use their post code.
"There are also cases where the address that people use themselves is completely different to the address that is registered, they spell it differently, the house number has changed, or there is a post code that is registered in the property registration authority, but which the individual themselves doesn't use.
"What we are attempting to do is try and find out those who have not paid and because we are taking data sets that were never intended to be matched and are trying to use those as a method of creating a property database, these things are unfortunately happening."
In August, the LGMA revealed that 100m euros had been received from 990,459 households who had paid the household charge.
It said there were a total of 1,015,949 properties registered at that time.
The flat rate charge is the first tax on domestic property since rates in the Republic were abolished in 1997.
The government said the money collected through the charge would be used to provide services at a local level.
People based in Northern Ireland, who own a home in the Republic, also have to pay the charge.