French hacker 'admits app fraud' in Amiens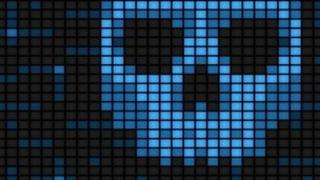 A 20-year-old hacker has been arrested in northern France for spreading a virus via smartphone "apps" that defrauded thousands of victims.
Prosecutors say he stole tiny sums from 17,000 people, amassing about 500,000 euros (£405,000) since 2011.
Working from his parents' home in northern France, he snared victims with free downloads designed to look like original applications, they say.
But in the background the apps worked to steal money via hidden transactions.
It appears smartphones that use Google software were the most susceptible, says the BBC's Christian Fraser in Paris.
Once the fake applications were downloaded, the virus sent a text message without the user's knowledge to a premium-rate number he had set up.
There were also programmes that sent him the log-on codes for gaming and gambling websites to which the victims had subscribed.
The hacker had never studied computer science but is described by prosecutors as extremely smart.
He admitted his crimes after he was arrested in the northern city of Amiens, they add.
He reportedly told them he was motivated not by greed, but rather a love of computers and an ambition to be a software developer.