Atheism growing in Republic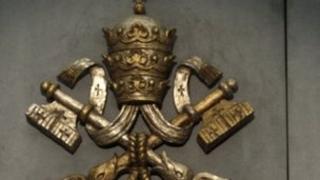 The number of non-religious people living in the Republic has increased by 400% over the past 20 years, according to census figures.
The Irish Central Statistics Office (CSO) highlighted the change as it released its latest analysis of the data collected in the 2011 census.
It noted "significant increases in the non-Catholic population" since 1991.
The CSO said this was driven by growing atheism in the Republic and immigration from Eastern Europe, Africa and Asia.
The report is the seventh population profile to be produced using the latest set of Irish census figures. It concentrates on religion, ethnicity and cultural background.
The number of people in the Republic who describe themselves as Catholic has also increased and now stands at 3.86m, the highest since records began.
However, that figure represents just 84% of the total population, the lowest proportion on record.
Among the Republic's Catholic community, 92% are Irish while the remaining 8% belong to a range of nationalities, the majority of whom are Polish.
The CSO also said there had been a "sharp rise" in the Muslim population over the past five years.
There were 49,204 Muslims in the Republic of Ireland in April 2011.
It means that Islam is now the third largest religion in the state.