Food firm Kerry Group creating 900 jobs in County Kildare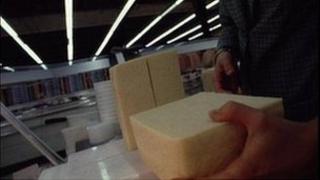 Irish company Kerry Group is to create 900 jobs with the establishment of a food technology centre in Naas, County Kildare.
The 100m euro (£80.7m) centre will initially employ 800 people when it begins operations in 2015, but that figure will rise to 900 in 2016.
A further 400 jobs will be created in construction work.
Officials say it is the largest single investment in food innovation ever by a company in Ireland.
Irish Jobs Minister Richard Bruton described the announcement as "great news for the Irish economy".
"Central to the government's plans for jobs and growth is creating a powerful engine of indigenous enterprise," he said.
"We must not only continue to deepen and develop the impact of the very important multinational sector, but also crucially support Irish companies who are seeking to expand their presence in export markets and become world-leaders in their field."
Mr Bruton said the move put Ireland firmly at the "forefront of global food innovation".
"The fact that this is the work of an Irish company will help raise the ambitions of other Irish companies to become world leaders in their own fields," he added.
The plan is being backed by Enterprise Ireland.
In February, the Kerry Group reported an increase in annual pre-tax profits of almost 11%.
Profits for 2011 were 449m euros (£376m) - up from 405m euros the previous year.
The food and drink sector has been one of the bright spots in the troubled Irish economy.
The unemployment rate in the Republic of Ireland stands at just under 15% - the third highest in the European Union.