Jill Meagher remembered at Melbourne funeral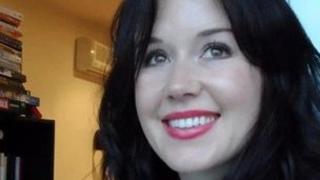 A funeral service has been held in Australia for Jill Meagher, the Irish woman murdered in Melbourne last month.
Mrs Meagher, 29, from Drogheda, County Louth was murdered after a night out in Brunswick nearly two weeks ago.
The service, at Melbourne's Fawkner Memorial Park, was attended by her husband, Tom, other family members and close friends.
White ribbon wristbands were given out to mourners to signify the fight to prevent violence against women.
Twenty-nine white doves - signifying Mrs Meagher's age - were released at the end of the service.
Mrs Meagher moved with her husband to Australia from Ireland three years ago. She worked for ABC radio.
Her father, George McKeon, told mourners on Friday that each night his thoughts were crowded with memories of his daughter, and he found himself missing her more.
The park had been closed to the public to prevent large crowds from gathering.
Mrs Meagher's family said they could not begin to convey their feelings of grief, sadness and sorrow at her death.
They thanked the public for its support but asked for privacy to allow the family grieve.
A memorial mass will be held in Drogheda this evening for Mrs Meagher in St Peter's Church at 19:00 BST.
A candlelit procession through the town will take place beforehand.
A 41-year-old man has been charged with her murder and rape.