French bill targets overseas militant training camps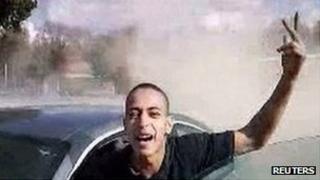 The French government is drafting a bill that would allow the prosecution of people who train as militants in extremist camps overseas.
The move comes six months after Frenchman Mohamed Merah killed seven people in shootings near Toulouse.
Merah claimed links to al-Qaeda and said he had attended training camps in Pakistan and Afghanistan.
New legislation will also allow authorities to monitor suspects thought to be running extremist websites.
Those found to have attended militant training camps overseas could face up to 10 years in prison.
French authorities have been criticised for failing to act on intelligence about Merah, whose links to foreign Islamists were known to them as early as 2009.
He was part of worldwide network with contacts in 20 different countries.
Merah killed three Jewish school children, three paratroopers and a rabbi before being killed himself at the end of a long police siege of his flat.
President Francois Hollande's centre-left government hopes to have the bill approved by parliament by the end of the year, spokeswoman Najat Vallaud-Belkacem said.
"The terrorist threat remains at a very high level in France," she said.