Jill Meagher remembered at Melbourne funeral and Drogheda Mass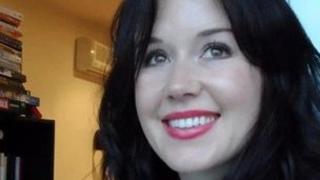 The Irishwoman Jill Meagher will be remembered at a funeral and a memorial service thousands of miles apart on Friday.
Mrs Meagher's body was found in a shallow grave by a dirt road about 30 miles north west of Melbourne, Australia, last week.
A 41-year-old man has been charged with raping and murdering the 29-year-old.
A private funeral will be held for her in Melbourne. A memorial Mass will take place in her native Drogheda on Friday.
Mrs Meagher, who was originally from Drogheda, disappeared after a night out with her work colleagues at ABC Radio on 22 September.