Jill Meagher's mother thanks Melbourne public for support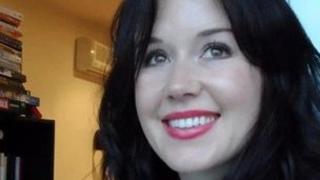 The mother of the murdered Irish woman Jill Meagher has thanked people in Melbourne for their support.
Edith McKeon, who lives in Perth, Western Australia, described the support her family had received since her daughter's death as "unbelievable".
Mrs Meagher's body was found in a shallow grave by a dirt road about 30 miles north west of Melbourne, a week after she went missing.
A 41-year-old man has been charged with raping and murdering the 29-year-old.
Thousands of people took part in a peace march in the suburb of Brunswick in memory of Mrs Meagher.
Afterwards people gathered in a nearby park for a minute of silence.
Many in the crowd carried flowers and placards.
Mrs McKeon said: "I would like to thank the huge support here in Melbourne, it has just been unbelievable.
"Just thank you, simply thank you. I hope they put more cameras out here to keep people safe and I just thank you everybody, everybody for all your support."
She also visited the site outside the bridal store where her daughter was last seen on a security video.
Mrs Meagher, who was originally from Drogheda, disappeared after a night out with her work colleagues at ABC Radio in the early hours of last Saturday.
She moved with her husband to Australia from Ireland three years ago.