Irish showband singer Larry Cunningham dies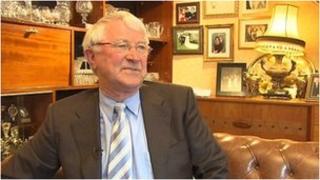 The showband singer Larry Cunningham has died.
The 74-year-old, from Granard, County Longford, was one of Ireland's best-known performers during the showband era and had his first number one single 'Lovely Leitrim' in the mid-1960s.
He became the first Irish-based artist to make it into the British music charts with his 'Tribute to Jim Reeves' in 1964.
He died at St Vincent's Hospital in Dublin on Friday, following an illness.