Many hurt as trams collide in The Hague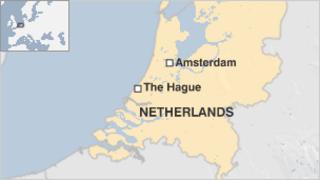 Between 30 and 35 people have been injured after two trams collided in The Hague, media in the Netherlands report.
One tram ran into the back of another on Jacob Cats Street, near Hollands Spoor station, and a driver is among the injured, De Telegraaf says.
Ambulances ferried the injured to hospital as police guarded the scene.
According to De Telegraaf, the collision occurred between a No 11 and a No 9 tram at 09:50 (07:50 GMT).