MEPs postpone hearing over lack of women on ECB board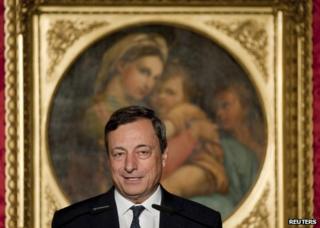 The European Parliament has postponed a hearing for a nominee to the European Central Bank's executive board over the lack of women in top posts.
Luxembourg banker Yves Mersch was to appear on Monday before the economic and monetary committee, having been picked to fill a vacancy on the board.
Sharon Bowles, the committee's head, said EU finance ministers had failed to explain why women were not considered.
Her letter, she said, had urged action to promote women at the ECB.
There are currently no women on the ECB's six-member executive board, which runs its day-to-day business; on its 23-member governing council, which decides policy; and on its 29-strong general council, which brings together EU central bankers.
However, the executive board did have a woman member from when it was founded in 1998 until May of last year, when Austria's Gertrude Tumpel-Gugerell left.
While the European Parliament can hold up nominations to the board, it does not have the power to block them. Eurozone leaders who make the appointments are free to disregard the parliament's opinion in such cases.
Ms Bowles said she had received "some verbal assurances that no women could be located" but there had been no formal reply and no answer regarding a plan to promote women.
"There is now not even a single woman sitting on the main board of what is one of the most powerful and essential institutions in the EU," the British Liberal Democrat MEP said in a statement.
"The symbolic and practical effects of this absence are not without note. It does seem, as with corporations, that there is a systemic cultural problem to address."
There has been an empty seat on the ECB's executive board since Spain's Jose Manuel Gonzalez Paramo left at the end of his term on 31 May.
Mr Mersch, head of Luxembourg's central bank, was chosen by eurozone finance ministers.