French prisoners 'cultivated cannabis' at Saint-Martin-de-Re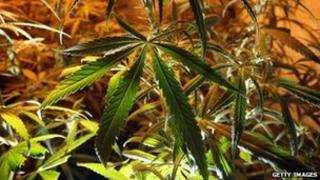 Cannabis plants have been found nestled among vegetables and flowers in a garden cultivated by prisoners in a French jail.
The exercise courtyard of Saint-Martin-de-Re prison in western France is home to a patch which prisoners are allowed to tend.
Prison officials said they discovered the narcotic weed over the weekend, the AFP news agency has reported.
The plants had grown to more than 2ft (61cm) before being discovered.
Police have opened an investigation into how the cannabis came to be planted, French newspaper Sud Ouest reported.
A total of 12 plants were grown, the newspaper added.