Leading German actress Susanne Lothar dies at 51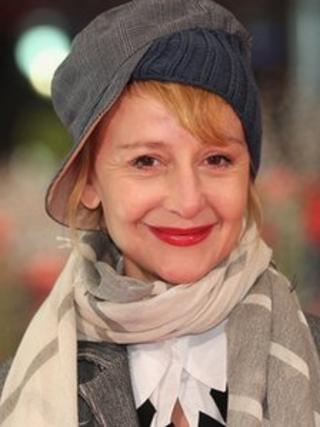 Susanne Lothar, one of Germany's best-known film actresses with roles in such international hits as The Reader and The White Ribbon, has died aged 51.
A lawyer for her family announced she had passed away on Wednesday, without specifying the cause of death.
Many associate her with the dark films of Austrian director Michael Haneke, such as Funny Games and The Piano Teacher, as well as The White Ribbon.
Lothar's late husband, Ulrich Muehe, starred in The Lives of Others.
In a press statement, lawyer Christian Schetz said the family would give no details of the actress's death "for understandable reasons".
The Hamburg-born actress was one of the most celebrated German character actors of her generation, according to The Hollywood Reporter .
At the German Film Awards, the country's equivalent of the Oscars, she received four best actress nominations, and won once, in 1983, for her debut performance in Tankred Dorst's film Eisenhans.
The White Ribbon (2009) garnered the Palme d'Or and Stephen Daldry's The Reader (2008) won an Oscar.
On stage, she acted at the Deutsches Schauspielhaus in Hamburg for many years.
A tribute in Germany's Der Spiegel magazine by journalist Matthias Matussek, who knew her, describes her as "an actress who sought extremes both on stage and in front of the camera".
"The theatre and cinema will be at a loss to know to whom they can now confide internal conflict, bravura, infinite vulnerability..." he added.
Lothar and her husband Muehe, who died in 2007 just a year after the release of the Oscar-winning Lives of Others, had two children.