Poland amnesty benefits thousands of migrants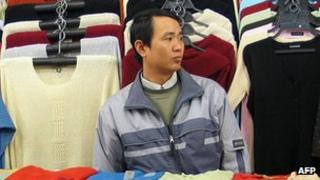 More than 8,500 illegal migrants living in Poland have taken up an amnesty offer from the authorities, granting them the right to stay and work.
The amnesty, announced in January, mostly affects migrants who have been in Poland for at least four years.
Those refused refugee status before January 2010 are also eligible.
Vietnamese form the largest group. There are also many Pakistanis and Ukrainians. Poland is reckoned to have at least 40,000 illegal migrants.
The deadline for applications - accepted at offices nationwide - was midnight on Monday.
The head of Poland's Immigration Office, Rafal Rogala, told Polish radio that some illegal migrants may have moved from other EU countries, attracted by the amnesty offer.
"Every instance of amnesty entails the risk of what we call 'amnesty tourism', which also could be observed in countries such as Italy and Spain, where undocumented foreigners residing in other EU countries travelled to the country offering amnesty to legalise their stay," he said.
The amnesty rules say foreigners are only eligible if they have been living in Poland continuously since 20 December 2007 or earlier and have not left the country for six months or more during their stay.
The amnesty grants a two-year residence permit and the right to work.
According to the interior ministry, just over 2,000 Vietnamese have registered for the amnesty - the largest group. In second place are Ukrainians (more than 1,900), then Pakistanis (more than 1,300).
Poland is in the EU's Schengen zone, where most travellers can move freely across borders without having to show passports.
More than 80% of illegal migrants entering the EU come via Greece, where holding centres are overcrowded and officials have a massive backlog of pending registrations.