Report criticises RTE journalism standards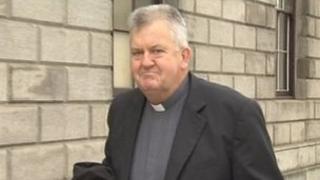 A report into RTE's Mission to Prey programme has heavily criticised journalism standards at the station.
It found that the programme was not fair in that it broadcast serious, damaging and untrue allegations about Fr Kevin Reynolds.
It said the means used, including secret filming and a doorstep interview, unreasonably encroached on his privacy.
RTE will be fined €200,000 as a sanction.
The programme had falsely claimed Fr Reynolds sexually abused a young girl.
It also falsely claimed he had fathered her child while a missionary in Kenya.
The Broadcasting Authority of Ireland's report criticised the production team behind the programme and said there was a significant failure of editiorial and managerial controls within RTE over the show.
The priest, whose offer prior to broadcast to take a paternity test was not taken up by the programme-makers, won a big libel payout believed to be near €1 million from RTE.
The authority accepted that RTE had ultimately acknowledged its error and that steps had been taken by the broadcaster to prevent further breaches of its obligations
The report says that RTE fully co-operated with the investigation.
However, it said it was a source of regret that RTE did not choose to waive its claim to privilege in the solicitor/client relationship between itself and its in-house legal staff.
The BAI said it wished to stress that its finding should not be construed as a deterrent for broadcasters engaging with investigative journalism.
RTE has accepted the findings of the report and says 500 staff have already been trained in new journalism guidelines.