Albania profile - Media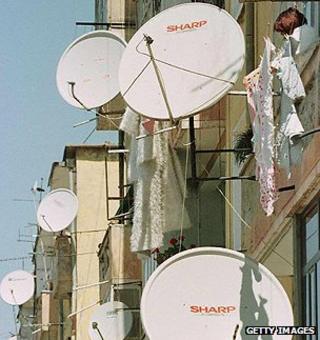 TV is by far the most popular medium, but the internet is beginning to close the gap. The press and radio are smaller fry.
As well as TV networks run by public RTSH, there are two national privately-owned TVs, Top Channel and TV Klan, and scores of local stations. Two companies offer digital terrestrial (DTT) and satellite packages.
As well as national radios run by RTSH there are two national commercial networks and more than 60 local and regional stations. The BBC broadcasts on 103.9 FM in Tirana.
Despite shrinking readership figures, the number of newspapers is still high, with some 25 dailies.
The media are generally free. Broadcasters are regulated by an independent body and the press self-regulates. The biggest threat to freedom is from self-censorship, sometimes arising from media owners' business and political interests.
Nearly 2 million Albanians were online by 2017 (InternetWorldStats.com). The state does not restrict online access. Facebook is the top social network.
The press
Television
Radio
News agency/internet