Prominent Muslim Metin Mekhtiyev stabbed in Moscow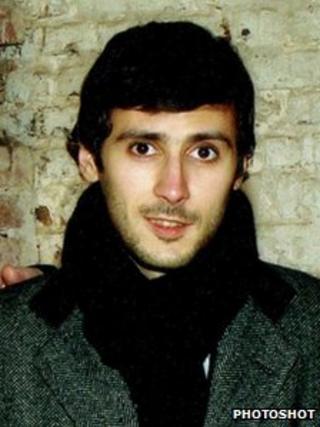 A prominent Muslim figure in Russia has been fatally stabbed in Moscow in what his colleagues say was a racist attack.
Friends said that Metin Mekhtiyev, 33, had been targeted by a group of five people, including a woman.
Mr Mekhtiyev was of Azerbaijani origin and until recently had been a leader at the Islamic Cultural Centre of Russia.
Extreme right groups have carried out a series of racially motivated attacks in Moscow and other major Russian cities in recent years.
Police say Mr Mekhtiyev was found close to his central Moscow flat, with stab wounds to his neck and face. He leaves a wife and baby.
'Hate crime'
A friend of Mr Mekhtiyev's, Andrey Getmanov, told Interfax news agency that there were clear indications of a racist motive.
The brutal nature of the attack pointed to a hate crime, he said, and a girl would often be used as a way of creating a conflict so that the attacker could claim that she was being bothered by the victim.
Investigators said Mr Mekhtiyev had been the victim of a robbery and that his mobile phone and cash had been stolen.
The Islamic Cultural Centre was closed last year by Russia's supreme court after the justice ministry cited legal problems, although the centre's former director claimed that the move had come from the security service, the FSB.
A TV journalist who knew the victim, Maxim Shevchenko, told Ekho Moskvy radio that he was a "young, promising, talented public figure" who had lived in Moscow all his life.
He also believed the attack was ethnically motivated and called for a public investigation into his murder.
Mr Mekhtiyev was a "decent, much-respected and loved person", he said, and had been involved in the Muslim community, with migrants and in social work.