Montenegro profile - Leaders
President: Filip Vujanovic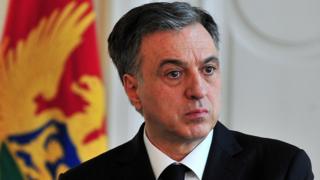 Filip Vujanovic, an ally of veteran leader Milo Djukanovic, has been president since May 2003.
He was re-elected in April 2008 and April 2013 to the largely ceremonial post.
Prime minister: Dusko Markovic
Mr Markovic took over as prime minister in November 2016 from his Democratic Party of Socialists (DPS) colleague and long-time post-independence leader Milo Djukanovic.
He was in charge of the the security service in one form or another from 1997 to 2010, and then rose through ministerial ranks to become the party's prime-minister-designate after the October 2016 parliamentary elections.
Mr Djukanovic had been the focus of two years of mounting opposition protests against corruption, as well as the government's pursuit of membership of the European Union and Nato.
The government accused Russia and pro-Russian politicians of manipulating the protests, culmination in an alleged coup attempt on the eve of the election.
Montenegro has since indicted 14 people, including two Russian citizens, over the alleged coup, and Montenegro went onto join Nato in June 2017.
Opposition parties are boycotting parliament over the election results, which returned a DPS minority government.
Milo Djukanovic served as prime minister for seven terms, with two breaks in 2006-8 and 2010-12, and was president in 1998-2002.
He led Montenegro through the turmoil of the 1990s Balkan wars, and spearheaded the post-war quest for independence from Serbia, which was finalized in a referendum in 2006.