RTE makes changes ahead of 'Mission to Prey' report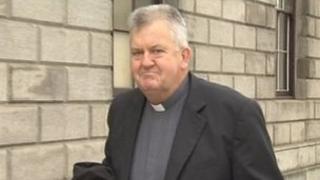 RTE has announced significant changes in the personnel, editorial management structure and operations of its current affairs output.
On Monday, the Broadcasting Authority of Ireland said it had made a decision over the Prime Time Investigates programme, A Mission to Prey.
RTE has not yet received formal notification of its decision.
The documentary wrongly accused Fr Kevin Reynolds of fathering a child with a minor in Kenya.
The broadcaster's director general, Noel Curran, said pending the conclusion of the process, RTE had to deal with issues that had arisen in respect of current affairs programming, and several key changes would take place.
Among them is that the Prime Time Investigates programme will not return to air, and a new current affairs investigations unit will be set up supplying television, radio and online.
Managing director of news and current affairs Ed Mulhall has retired from the organisation.
Editor of current affairs Ken O'Shea has resigned from his post and will transfer to another assignment in television.
Five senior posts in television news and current affairs management, including two new editorial management posts, are to be filled.
RTE has also convened an external investigation board to conduct an investigation into all personnel matters arising from the Mission to Prey programme, to be chaired by Dr Maurice Hayes.