Macedonia profile - Leaders
President: Gjorge Ivanov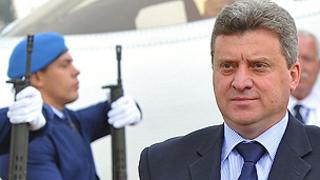 Professor Gjorgje Ivanov was sworn in as Macedonia's fourth democratically-elected president on 12 May 2009, following his victory in the second round of the presidential election.
He was re-elected in April 2014, beating the Social Democratic Union candidate in the run-off.
Although he was put forward as a presidential candidate by the governing VMRO-DPMNE party, he is not a member.
President Ivanov, who was born in 1960, has spent most of his professional life as a university law professor.
His predecessor, Social Democrat Branko Crvenkovski, who was elected in 2004, won praise in the West for supporting reconciliation with the substantial Albanian minority.
Macedonia's presidents are directly elected for a five-year term. The president appoints the prime minister, and legislative power is vested in parliament.
Interim prime minister: Emil Dimitriev
Emil Dimitriev was sworn in in parliament in January 2016 to serve as interim prime minister, guiding the country to an early parliamentary elections scheduled for 24 April 2016.