Swedish Defence Minister Tolgfors quits over Saudi deal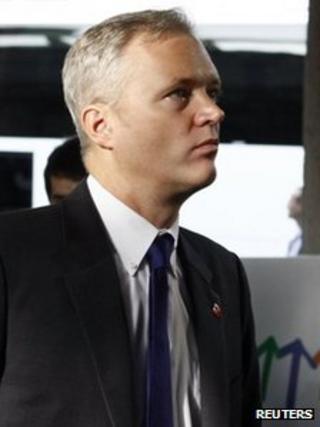 Sweden's defence minister has resigned after facing criticism over plans to build a weapons plant in Saudi Arabia.
Sten Tolgfors "resigned at his own request", a spokesperson said.
Swedish public radio revealed the confidential plans for the country's Defence Research Agency to help Riyadh build weapons, including missiles and torpedoes, in early March.
Sweden does not ban weapons exports to Saudi Arabia, but the secretive nature of the plans caused controversy.
Earlier this month Swedish Prime Minister Fredrik Reinfeldt confirmed that an initial deal had been signed with the Saudis in 2005.
'Cover up'
Mr Tolgfors defended the decision, saying the plans were in line with military cooperation deal between the two countries.
But he has come under increasing pressure to resign as some of the press and the left-wing opposition accused the government of a cover up.
Although the plant has not yet been built, Swedish radio says Project Simoom began under the aegis of the government in 2007, but was handed to a private company in 2009 when it was felt that the defence agency was "legally hindered" from carrying on with the project.
The company, named SSTI, was then apparently given an export permit to buy equipment for missiles, bombs and other weaponry.
The opposition Green Party is now calling for an investigation into the deal, saying Sweden should not support a "dictatorship" in Saudi Arabia.
Roberta Alenius, a spokeswoman for the prime minister, said Mr Reinfeldt would discuss the reason for his defence minister's resignation at a press conference later on Thursday.