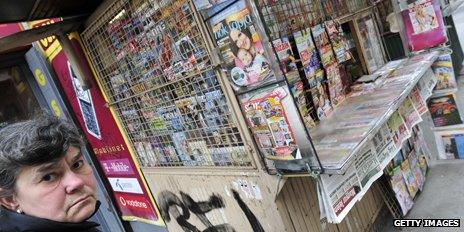 The ruling Fidesz party has sought to tighten its control over the media, drawing criticism from media freedom organisations.
Legislation has allowed for politicised media regulation and the public broadcaster is pro-Fidesz, says US-based Freedom House. The media "are increasingly dominated by pro-government outlets, which are frequently used to smear political opponents", it says.
Fidesz-friendly business figures have supplanted foreign companies as investors in key media, says Reporters Without Borders. But it says the media landscape is still varied, with online outlets carrying investigative reporting of alleged corruption involving officials.
In late 2018, nearly all pro-government private media merged to form a conglomerate - the Central European Press and Media Foundation.
Ten companies handed their outlets over to the foundation, amounting to hundreds of publications, websites and broadcast outlets.
There were 8.6 million internet users by 2019, comprising 89% of the population (Hootsuite/We Are Social). Facebook is the leading social media network, with 6 million users.