Finland profile - Leaders
President: Sauli Niinisto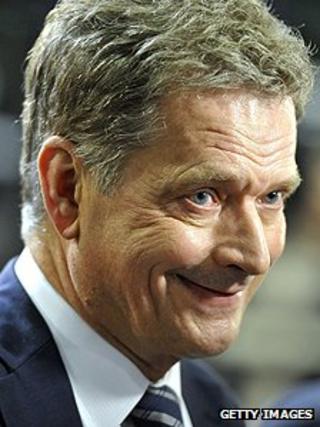 Sauli Niinisto won the presidential election of February 2012 to become the country's first conservative head of state in five decades.
He is the first president from the conservative National Coalition Party since 1956, and the first in 30 years from a party other than the Social Democrats.
The victory of the pro-Europe politician suggested to observers that voters wanted to keep the country in the eurozone despite misgivings over European Union bailouts.
Mr Niinisto is credited with leading Finland's economy towards growth following the collapse of the Soviet Union, during his tenure as finance minister from 1996 to 2001.
Finland's president has a largely ceremonial role with fewer powers now than in previous decades, and is not directly involved in daily politics.
However, the head of state is seen as an important shaper of public opinion, takes the lead on non-EU matters of foreign policy and plays a role as a "brand ambassador" of Finland overseas.
Mr Niinisto succeeded President Tarja Halonen, who was elected as the country's first female president in 2000 and re-elected in 2006.
Outgoing prime minister: Alexander Stubb
Alexander Stubb became prime minister in June 2014 after replacing his predecessor, Jyrki Katainen, as leader of the main governing National Coalition Party.
He was defeated at the polls in April 2015, in an election dominated by the issue of extricating Finland from recession.
The Centre Party led by Juha Sipila won the most seats in a general election dominated by the country's faltering economy.