No extradition for Sophie Toscan du Plantier murder suspect Ian Bailey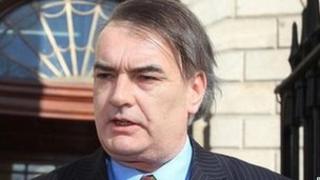 An Englishman wanted by French police for questioning about the killing of a French film-maker in Ireland has won his appeal against extradition.
French authorities wanted to question Ian Bailey about the murder of Sophie Toscan du Plantier near her holiday home in west Cork in December 1996.
Mr Bailey has always denied any involvement in the murder.
On Thursday judges of Ireland's Supreme Court unanimously ruled that EU law would not permit his extradition.
A lower Irish court last year had approved France's 2010 extradition warrant.
Irish police twice arrested Mr Bailey on suspicion of beating to death Sophie Toscan du Plantier outside her Cork holiday home in December 1996. But he was never charged.
The Supreme Court ruled it could permit Mr Bailey's extradition only if French authorities charged him with murder, but the French warrant specified that Bailey was wanted only for questioning and potential prosecution.
Speaking afterwards, Mr Bailey said he was thrilled and relieved with the judgement. He said the past 15 years had been very, very hard.
"This has obviously been a very trying time. I am obviously relieved that this particular part of the proceedings is over. There are many stages and matters still to be dealt with," he said.
"You wouldn't be able to believe the hell that we have been put through by this awfulness."