Bulgaria profile - Leaders
President: Rosen Plevneliev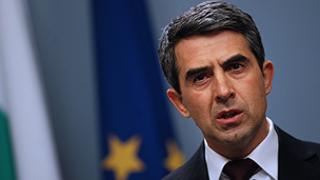 Rosen Plevneliev won the presidential elections in a run-off in October 2011, beating Socialist candidate Ivaylo Kalfin.
He took office in January 2012 for a five-year term in a post that carries few real powers.
As the candidate of the then-ruling centre-right GERB party, Mr Plevneliev's victory was expected to bolster the government's push for painful economic reforms.
When the government of Boyko Borisov collapsed in February 2013 following mass protests over high electricity prices, Mr Plevneliev appointed a caretaker government before fresh elections in May resulted in the formation of a technocratic government headed by Plamen Oresharski.
Before becoming president, Mr Plevneliev was construction minister in the GERB-dominated government of Boyko Borisov. Prior to that, he ran his own building and development company.
Prime minister: Boyko Borisov
Boyko Borisov formed a centre-right coalition government made up of his GERB party and the Reformist Bloc in November 2014, following snap elections the previous month.
The prime minister said his new government would work to guarantee stability, but warned that hard times lay ahead, highlighting economic stagnation, blocked EU funding, poverty and delayed reforms.
He is hampered by a lack of an overall majority in parliament, where the coalition is dependent on on the support of centre-left and nationalist parties.
Mr Borisov was prime minister between 2009 and February 2013, when he stepped down during mass anti-poverty protests.
During his previous term, he pushed ahead with infrastructure projects but failed to reform the pension, healthcare and education systems.
Boyko Borisov is a former bodyguard and firefighter. He entered politics in 2001, and is a former mayor of Sofia. He is noted for his "macho" public image.