Jail term for false Walsh claims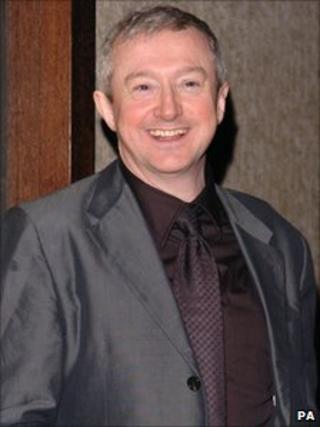 A 24-year-old man has been jailed after falsely accusing X Factor judge Louis Walsh of sexual assault.
Unemployed dance teacher Leonard Watters admitted making two false reports that Mr Walsh had groped him in a Dublin nightclub in April 2011.
At Dublin District Court, Judge Dermot Dempsey sentenced Watters, from Navan in County Meath, to six months' jail but granted him bail to appeal.
Mr Walsh had consistently denied Watters' claims against him.
On 9 April last year, Watters had told a Garda officer outside the Krystle nightclub that Mr Walsh had assaulted him in the club's toilets.
Two months later he made two formal statements to police but was arrested after admitting fabricating his story when faced with CCTV footage that did not support his version of events. Watters continued to claim he had been sexually assaulted but not by Mr Walsh.
Watters' lawyer, Cahir O'Higgins, had appealed to the court not to jail his client, saying Watters' life had been a tragic series of disasters and that he was now a laughing stock.
"For ever and a day, he will be known as the guy who accused Louis Walsh in the wrong," Mr O'Higgins said. "He is a vulnerable, fragile human being, who behaved appallingly without giving real thought to the consequences for the injured party."
But Judge Dempsey said the public had to be protected against false allegations.
Mr Walsh manages a number of music acts including Westlife and Wonderland and is the only remaining member of the original X Factor panel.