Top Greek film maker Angelopoulos dies in road accident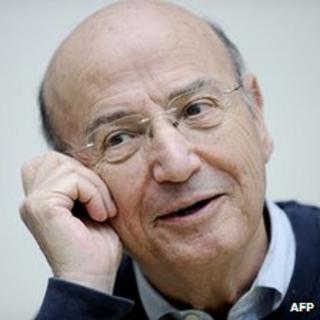 An award-winning Greek film director, Theodoros Angelopoulos, has died after being hit by a motorcycle.
Angelopoulos was 76. He died in hospital from head injuries after being knocked down near the port of Piraeus.
He was famous for a style of film that involved long, carefully choreographed sequences, as he examined political and historical themes from modern Greece.
He won the top prize at the 1998 Cannes Film Festival - the Palme d'Or - for his film Eternity and a Day.
Many of his other films - including Ulysses's Gaze and The Travelling Players - also received awards and high critical praise.
The Nazi occupation of Greece in World War II and ensuing civil war were big themes in his early films.
He had started shooting a new film about the effect of the current economic crisis on Greeks. He was crossing a road when the motorcycle hit him.