Berlusconi MP avoids arrest over mafia allegations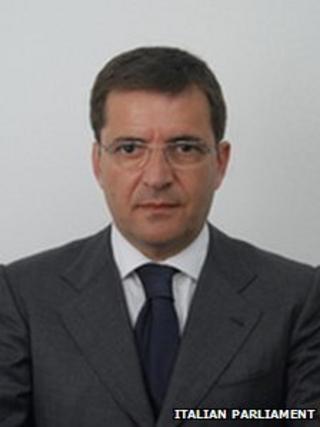 Italy's parliament has rejected a request to allow the arrest of an MP, Nicola Cosentino, accused of collusion with the Camorra mafia in Naples.
MPs opposed the request in a secret ballot by 309 votes to 298.
Mr Cosentino, a favourite of ex-Prime Minister Silvio Berlusconi, resigned as economy ministry undersecretary in 2010 over the accusations.
He has denied allowing toxic waste to be treated illegally and was hugged by party colleagues after the vote.
Mr Cosentino is alleged to have links with the Casalese clan of the Camorra.