Italy government admits naming wrong man to ministry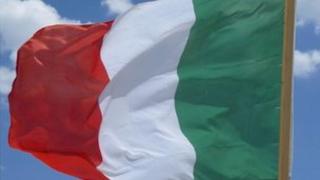 Italy's newly installed, unelected government of experts has admitted an embarrassing lack of expertise surrounding one particular appointment.
The government wanted a university professor, Franco Braga, to be its new undersecretary for agriculture.
But it has admitted that it contacted another professor with a specialism in agriculture, Francesco Braga.
Francesco was emailed at his university in Canada and told that he had been chosen to serve Italy.
The government asked him to contact the ministry in Rome immediately.
News of his "appointment" spread. Francesco's face started appearing on websites profiling the new government line-up.
And he received an avalanche of congratulations from food producers.
The parmesan cheese makers were among the quickest off the mark.
Even the new minister for agriculture seemed to be confused.
He reportedly said he was looking forward to working with Francesco.