EU plans new consumer watchdog for disputes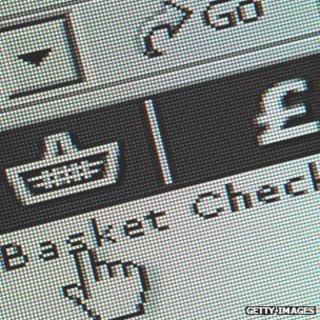 Shoppers who get into disputes with European traders should find it easier to get an out-of-court settlement in future, under new EU proposals.
The European Commission proposes an EU-wide online platform for consumers to "solve contractual disputes entirely online within 30 days".
Often mechanisms for resolving customer complaints only exist in some regions or sectors, the commission says.
Standardised rules could save consumers 22.5bn euros (£19bn) annually, it says.
A leading UK Conservative MEP, Malcolm Harbour, welcomed the commission draft directive, saying it should enable problems to be dealt with "simply and cheaply, without long and complicated legal action".
The European Parliament and EU governments aim to adopt the package by the end of next year. The single EU-wide platform for resolving disputes online should be in place by early 2015, the commission says.
In 2010, one in five European consumers encountered problems when buying goods and services in the EU's single market, the commission says.
The new Directive on Alternative Dispute Resolution (ADR) aims to set up a network of neutral, professional mediators "to deal with any contractual dispute between a consumer and a business".
EU Health and Consumer Affairs Commissioner John Dalli said "it is unacceptable that so many consumer problems are left unresolved because consumers have no real effective means of solving disputes with traders".