Grehan brothers told to repay 300m-euro debt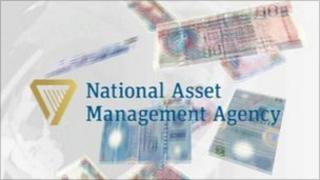 A court in Dublin has ordered developer brothers, Ray and Danny Grehan, to repay debts of more than 300m euros to the National Asset Management Agency (Nama).
The agency took the action against the brothers over multi-million euro borrowings of their companies, including Glenkerrin Homes, as well as personal borrowings.
Glenkerrin was part of a joint venture which bought the Windsor House office block in Belfast in 2006 for a reported £30m.
Agreement was reached between Nama and the Grehans and the orders were made by the Commercial Court with the consent of the Grehans.
An order was made against Daniel Grehan for almost 265m euros and against Ray Grehan for almost 270m euros.
Orders were also made against the Ashford Partnership, which owns land in County Wicklow, for more than 16m euros and against St Loman's Partnership, which owns land in Lucan in Dublin, for more than 26m euros.
The summary judgment orders mean Nama can now take further steps to try to recover the money.
At a recent court appearance the brothers gave addresses in England leading to speculation that they may be moving there to avail of the UK's bankruptcy laws which are less onerous than in the Republic.