'Cigarette smugglers' set bees on police in Turkey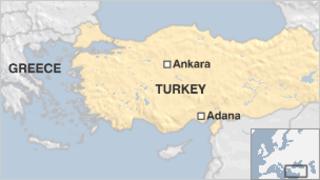 Suspected smugglers have reportedly let loose bees on Turkish police officers searching for contraband cigarettes in a lorry carrying bee hives.
They released the swarm after 15 officers acting on a tip-off stopped the lorry in the southern city of Adana, Anatolia news agency reported.
No information was available about the police officers' condition.
Colleagues in beekeeping gear later found some 32,500 packs of contraband cigarettes and three arrests were made.
Those arrested were the lorry driver and two beekeepers, the semi-state news agency added.