Unauthorised Julian Assange autobiography due out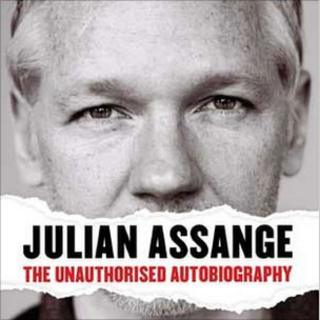 An autobiography of Wikileaks founder Julian Assange is being released.
It has been published despite the fact Mr Assange broke off his involvement and tried to cancel the project.
According to the publishers, Mr Assange signed a contract on 20 December 2010 with Canongate Books to write a book "part memoir, part manifesto".
After sitting with a ghost writer for more than 50 hours of taped interviews, he decided he wanted to cancel the contract.
"All memoir is prostitution," the publishers say he declared after reading the first draft.
They say that the money he had been paid as an advance - understood by the BBC to be a substantial six-figure sum - had already been used to settle outstanding legal bills, meaning the contract still stood.
They then decided to publish without Mr Assange's consent and without even informing him exactly of when the book would come out, in case he tried to leak it first.
The result is what is described as an "unauthorised first draft" of the autobiography.
The book - a version of which has been seen by the BBC - recounts his early life growing up in Australia and how he became entranced by computers - and by hacking.
In parts of the book, Mr Assange - as far as the book actually represents his views, which he may dispute - says he does not oppose privacy but opposes secrecy by institutions "to protect themselves against the truth of the evil they have done" and says that "disclosure is my business, but we don't deal in gossip".
The book recounts Mr Assange's battles to get Wikileaks up and running and presents what appears to be Mr Assange's version of events in Sweden and which led to allegations of sexual assault and the battle over his extradition.
He maintains that the relationship was consensual and that he cannot imagine anything happening to make those involved think it was rape - other than malice, a plan to entrap or him or a misunderstanding, according to the text seen by the BBC.
"I may be a chauvinist pig of some sort, but I am no rapist," he says.
The book also includes a vitriolic attack on what is called "the mainstream media" and in particular the Guardian newspaper with whom Mr Assange worked until a falling out occurred.
In the book it is claimed they "double-crossed" him.