European court rules on Yukos case against Russia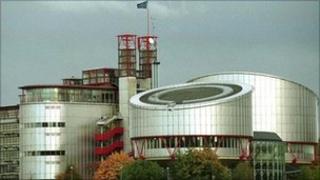 The European Court of Human Rights has ruled in a case between the oil company Yukos and the Russian government - but not come down clearly on either side.
It dismissed claims that Russia had abused the law to destroy the firm, but found its legal rights were violated.
Yukos claimed it was illegally driven out of business by authorities who hounded it with years of tax fraud charges before its 2007 liquidation.
Former Yukos chiefs had asked for $98bn (£62bn) to compensate shareholders.
Representatives for what was once Russia's biggest oil company filed the claim in 2004 - the largest in the history of the Strasbourg-based court.
They claimed that the Russian government's actions were "unlawful, disproportionate, arbitrary and discriminatory, and amounted to disguised expropriation" of the company, which at the time pumped two million barrels of oil a day - more than Libya or Qatar.
Khodorkovsky versus the Kremlin
In Tuesday's ruling, seven ECHR judges said Russia had violated property laws and the right to a fair trial in its handling of the company.
But the court held "unanimously, that there had been no violation of Article 18... concerning whether the Russian authorities had misused the legal proceedings to destroy Yukos and seize its assets".
The Strasbourg court said its ruling was not final and did not deal with the question of the award of damages and costs.
Yukos's former chief financial officer, Bruce Misamore, said the court had vindicated the firm's position.
"The ECHR confirmed that the Russian tax proceedings were unfair finding that the limited period given to Yukos to have access to the case material was ridiculously short, however many lawyers Yukos might have been able to deploy," he said.
But a Russian justice ministry official said the ruling was a blow for the firm's former managers.
"I am convinced that our opponents did not expect this," the official, Andrei Fyodorov, was quoted as telling Reuters news agency.
"I am sure they expected a crushing decision that would grind Russia into dust and that they would be awarded $100bn and that they can run off to drink coffee... It is a very big blow for them."
Many observers believed Yukos was targeted because its founder, Mikhail Khodorkovsky, was seen as a political threat to then-President Vladimir Putin.
However, the court said the Russian authorities had carried out "legitimate actions... to counter the company's tax evasion".
The authorities had begun pursuing Yukos in 2002, accusing it of creating shell companies to hide revenue from the tax authorities.
Yukos struggled to survive after facing a series of tax demands totalling $27bn. It eventually had its assets frozen and was forced to sell its shares in other companies.
Mikhail Khodorkovsky was jailed for eight years in 2005 for tax evasion and other offences. His sentence was later extended and he is now not due for release until 2016. His supporters claim he was targeted because he had fallen foul of the Kremlin.
Yukos was declared insolvent in 2006 and was liquidated the following year, with most of its property being transferred to the state oil company, Rosneft.
Rulings of the ECHR - which agrees to hear about one in 20 applications that it receives - are binding on all 47 members of the Council of Europe, which includes Russia.
Past rulings have obliged governments to amend legislation and administrative practices.