Swiss couple kidnapped in south-west Pakistan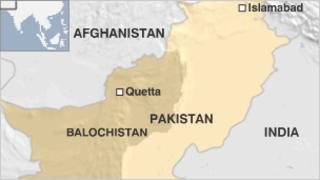 A Swiss couple has been kidnapped in western Pakistan, the Swiss foreign ministry says.
It said Pakistan's officials had notified Swiss diplomats about Friday's abduction in Balochistan.
The pair were travelling by car when they were seized by gunmen in the Lorali district, some 150km (90 miles) north of Quetta, Islamabad said.
Pakistan has now launched a search operation and requested help from tribal leaders in the volatile region.
The kidnapping was the first such incident involving Swiss nationals in Pakistan, the Swiss foreign ministry said.
The pair's identities have not been disclosed.