EU announces extra aid to shore up Arab democracy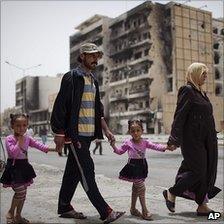 The EU plans to boost development aid and loans for its Arab neighbours in the southern Mediterranean, but the help will be tied to political reform.
The EU foreign policy chief, Baroness Ashton, said 1.24bn euros (£1bn) would be added to the 5.7bn-euro EU "neighbourhood" budget for 2011-13.
The EU is adopting a "more funds for more reform" approach, she said.
The wave of uprisings in the Arab world has forced a major foreign policy rethink in European capitals.
The 27 EU governments - the European Council - support a 1bn-euro increase in European Investment Bank (EIB) lending to the southern Mediterranean for 2011-13.
The European Bank for Reconstruction and Development (EBRD) has also agreed to extend its operations into the Arab world, starting with Egypt. Annual lending volumes could reach around 2.5bn euros by 2013, according to the EU statement released on Wednesday.
Until now the EBRD's focus has been on eastern Europe, where the European Neighbourhood Policy (ENP) has been operating since 2004, fostering closer ties between the EU and 16 partner countries.
The EU plans to help democratise the southern Mediterranean through a European Endowment for Democracy and a Civil Society Facility, European Commission President Jose Manuel Barroso said.
The consolidation of democracy in the region would improve stability, he said.
The EU has financed a range of projects in North Africa in recent years, but they have not been conditional on Arab leaders launching serious political reforms.
The unrest in North Africa this year - especially the war in Libya - has fuelled concerns that Europe could face a new surge in migration from Africa, at a time of economic hardship and high unemployment across the EU.
Related Internet Links
The BBC is not responsible for the content of external sites.