Russian billionaire Lebedev to back Putin group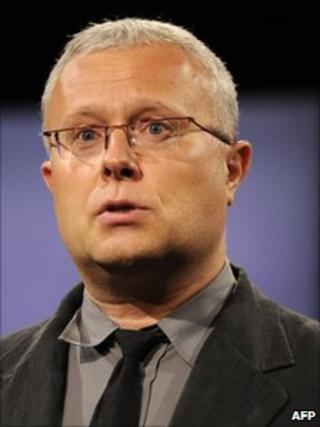 Alexander Lebedev, the Russian banking tycoon with UK media interests, has rallied to a coalition launched by Prime Minister Vladimir Putin.
He said the anti-corruption campaign body he led would ask to join the All-Russia People's Front, which includes the ruling party, United Russia.
Mr Lebedev, an ex-KGB man like Mr Putin, has been seen as a liberal, unafraid to criticise the Kremlin.
In the UK, he owns both the Independent and the London Evening Standard.
Some analysts have seen the creation of the coalition as a bid to rekindle interest in United Russia ahead of the parliamentary election at the end of this year and next year's presidential ballot.
Speculation is high that Mr Putin will seek a third term as president, succeeding Dmitry Medvedev.
'For Russia's benefit'
Our Capital City, the anti-corruption group which Mr Lebedev leads, announced it would apply to join the new coalition.
"We are ready... to support the People's Front created on Vladimir Putin's initiative," Mr Lebedev was quoted as saying in a statement on his blog.
"The leaders of United Russia have said the doors are open to all registered public organisations, ready to co-operate for Russia's benefit.
"Is a real fight against corruption not to Russia's benefit?"
The People's Front was launched earlier this month at a United Russia conference in Volgograd.
Last year, Forbes valued Mr Lebedev's net worth at $2bn (£1.2bn; 1.4bn euros).