Renault family seek redress over 1945 nationalisation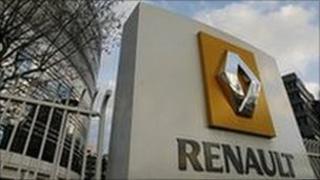 The grandchildren of the founder of the French car company Renault are seeking compensation for the nationalisation of the firm after the war.
The French state took the company in 1945 after the death of Louis Renault, who had been jailed without trial for alleged collaboration with the Nazis.
Renault's descendants previously tried to obtain redress in 1959.
The French government still owns a 15% stake in the company, which Renault founded with his brothers in 1898.
During the Nazi occupation the firm was placed under German control and used to make equipment for German forces.
Seven of Renault's grandchildren argue that he was never brought to trial over the allegations and say there has been no other case of a firm being nationalised without a ruling or compensation.
Their lawyer, Thierry Levy, told Reuters news agency: "No other company was subject to such treatment, not even companies' whose executives were found guilty in court of collaborating" with the enemy.