France sets 2012 presidential election dates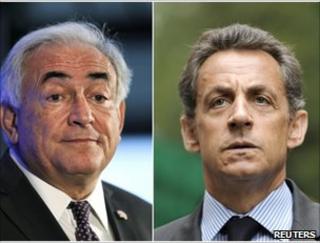 The two rounds of the 2012 French presidential election will be held on 22 April and 5 May, the government has announced in Paris.
A two-round parliamentary election will follow on 10 and 17 June, said government spokesman Francois Baroin.
Opinion polls suggest sitting President Nicolas Sarkozy would struggle against a strong Socialist contender.
The popularity of far right leader Marine Le Pen has alarmed other parties across the political spectrum.
Since Mr Sarkozy won the 2007 election by a convincing margin, the centre-right leader has had to grapple with public anger over his austerity policies.
While the Socialists have yet to pick their candidate, opinion polls suggest IMF chief Dominique Strauss-Kahn would be their strongest choice.