Kidnap victim Kampusch's compensation claim rejected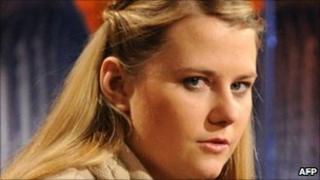 Austria's authorities have rejected a compensation claim from a woman who was kidnapped at the age of 10 and held in a cellar for more than eight years.
A lawyer for Natascha Kampusch, now 23, said she had argued the investigation into her 1998 abduction was mishandled.
But the authorities said there had been no "reasonable suspicion" at the time against her abductor Wolfgang Priklopil, the lawyer added.
Priklopil killed himself after Ms Kampusch managed to escape in 2006.
Lawyer Gerald Ganzger said the rejection of Ms Kampusch's compensation claim was "not unexpected".
However, he said that his client "had hoped that the interior ministry would at least be prepared to make a symbolic gesture of compensation, given the sloppiness and numerous faults in the inquiry".
The lawyer did not say how much compensation money Ms Kampusch had tried to claim.
He added that the money would have been given to charity.
'Sick' man
Ms Kampusch was kidnapped on her way to school, aged 10, and locked in a windowless cell in the suburb of the capital, Vienna, less than 16km (10 miles) from her home.
In her book - released last year and entitled 3,096 Days - she said she had been subjected to physical and mental abuse on a regular basis by a man who "wanted to have someone for whom he was the most important being in the whole world".
She also described her abductor as a "sick" man.
Austrian police questioned Priklopil days after Ms Kampusch had been kidnapped, even checking the car he had used to abduct the girl.
But police later abandoned this lead.
Ms Kampusch eventually managed to flee in 2006 when she was cleaning Priklopil's car and he was distracted by a phone call.