Italian police arrest 'mafia boss' in Puglia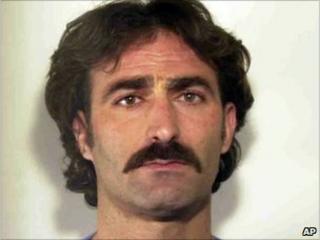 The suspected head of an organised crime group in Italy's Puglia region has been arrested, police say.
Francesco Campana, 38, was detained early on Saturday in a house in the medieval town of Oria, near Brindisi.
Interior Ministry Roberto Maroni said Mr Campana's arrest represented a major blow to the powerful Sacra Corona Unita (United Sacred Crown) organisation.
The group is thought to specialise in contraband and smuggling from the Balkans and Eastern Europe.
It is smaller and lesser known than the Sicilian Cosa Nostra, the 'Ndrangheta in Calabria, and the Camorra in Naples.
Mr Campana had already been sentenced to nine years in prison for his association with the Sacra Corona Unita, police said.
This is the second major success for the authorities involving the mafia in Italy this week.
On Thursday, they seized nearly $300m in assets from the 'Ndrangheta, including two fourth division football clubs. Police say the organisation was using the clubs to try to increase its influence.
The BBC's Duncan Kennedy in Rome says the authorities have been stepping up their efforts to seize mafia assets over the last year.
There have been hundreds of arrests in every part of Italy and involving all the main mafia organisations, our correspondent says.
And in the past few days, a trial involving 17 mobsters affiliated to one clan begun, he adds.