'Letter bomb' attack at Swiss nuclear group hurts two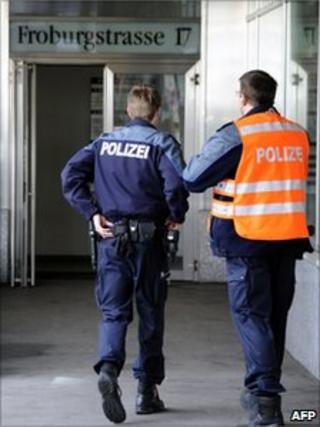 Two women have been hurt in a suspected letter bomb explosion at offices belonging to lobby group Swissnuclear in the northern Swiss city of Olten.
Both women have been taken to hospital for treatment but are not thought to be seriously hurt.
The lobby group represents a number of Swiss power companies. The building also contains a branch of UBS bank.
Switzerland responded to Japan's nuclear crisis this month by halting a decision on new power stations.
Six people were working in the sixth floor offices apparently targeted by blast, Swiss media report.
Police said the lives of the two women caught up in the explosion were not in danger.
The UBS bank branch in the same building was said to have been unaffected.