France: Oyster thief arrested in Oleron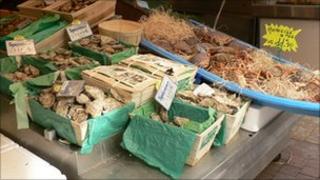 A 51-year-old man has been arrested for stealing 240,000 oysters in what is thought to be France's biggest ever shellfish theft.
He had been employed to clean disused oyster farms, but during four trips on his barge, he managed to pilfer 14.4 tonnes of oysters from working farms.
Police on the island of Oleron say some of his haul has been returned.
French media say a rise in oyster prices has led to a spate of thefts of the valuable mollusc in recent months.
The suspect had stolen the oysters from the farms off France's western coast between December and February, police said.
Reports of his arrest last weekend only emerged in the French media on Thursday.
The area is a well-known oyster-producing region and police there say there have been a number of oyster thefts.