Paris 'cake burglar' foiled by police after 20 thefts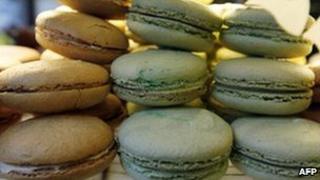 Police in Paris have arrested a 64-year-old man suspected of burgling up to 20 people, usually after feeding them cakes laced with sedatives.
He was detained soon after his latest alleged burglary on Tuesday, French newspaper Le Parisien reports.
It appears he sought out victims in shops or on the street, striking up an acquaintance, followed by a home visit for coffee and cake.
The victims, aged 75-85, were robbed of cash and credit cards.
Apparently always acting alone, the burglar is believed to have committed his first such crime in May 2008, when a bottle of drugged wine was employed.
He was active in the Lilas, Bagnolet et Montreuil suburbs of the French capital.
PIN number call
On at least one occasion, the burglar phoned a victim after stealing his or her bank card, posing as a policeman and asking for the PIN number as part of his inquiries.
As the crimes multiplied, elderly people were urged by police to be vigilant.
A woman of 88 who was targeted in September 2009 smelt a rat, and only pretended to eat the cake, which she dropped in a bin when her gentleman caller went to use the toilet.
Feigning to fall asleep, she watched as he began searching the flat.
Challenging the burglar, she made him leave, though he did manage to steal a sum of money nonetheless, Le Parisien writes.