Sahra Bahrami: Dutch recall Iran envoy in burial row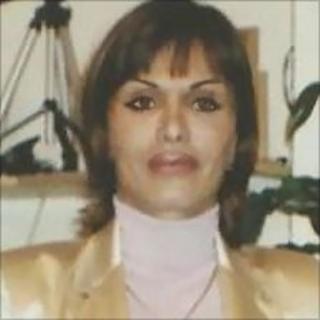 The Dutch government is recalling its Tehran ambassador for consultations over the burial of executed Dutch-Iranian Sahra Bahrami.
It has also formally protested to Iran because Ms Bahrami was interred 400km (250 miles) from the capital without her family being present.
Sahra Bahrami was hanged on 29 January after a drug smuggling conviction condemned by relatives as "fabricated".
She was detained in 2009 for taking part in anti-government protests.
A Dutch foreign ministry spokesman said that it had conveyed its message of protest about Ms Bahrami's "sudden burial" to the Iranian ambassador, Kazem Gharib Abadi.
Sahra Bahrami was reported to have been hanged at Evin prison in Tehran. The Dutch government asked for her remains to be passed to her daughter in Tehran for a funeral.
"[Ms Bahrami's daughter] wasn't granted that, but heard she'd been buried 400 km away," a spokesman told the BBC News website. Although she was told in advance of the burial, she was given too little notice to attend, he added.
The Dutch ambassador is due to fly home from Tehran on Thursday but is then expected to return. The foreign ministry spokesman said further measures were being considered.
The Netherlands froze contacts with Iran last month, condemning its government as a "barbarous regime".