Global Fund Against Aids cracks down on fraud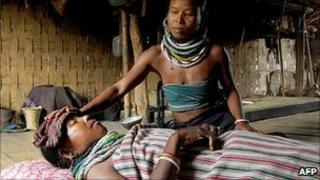 The UN-backed Global Fund Against Aids, Tuberculosis and Malaria has announced it is strengthening financial safeguards following corruption claims.
The fund, with a budget of almost $22bn (£13.6bn), said the new measures would include a panel of independent experts to review financial procedures.
Last week, Germany, the fund's third-largest contributor, said it was suspending its financial support.
Media reports speculate that billions of dollars may have been siphoned off.
The experts will look at the fund's ability to prevent and detect fraud and misuse in its grants.
The fund's executive director, Michel Kazatchkine, said it had "zero tolerance" for fraud and corruption in its grants and was "responding aggressively when instances of fraud or misappropriation are detected".
The body said it would double the budget of its own financial inspectors and hire outside firms to monitor how the fund spends its money.
It said that the misuse of $34m of funds had been discovered by its own investigative unit.
A spokesman for the fund told the BBC last week that the worst instances of fraud had been found in Mali, Mauritania, Djibouti and Zambia.
Last December, the fund confirmed that large sums of money had been misappropriated. An HIV programme in Mauritania lost $4.1m two-thirds of its total grant, for example, eaten up by faked invoices. In Djibouti, $5m disappeared, much of it spent on cars and motorcycles.
The fund is investigating the loss of large quantities of anti-malarial medicines which were stolen and re-sold on the black market.
Its principal donors are the US, France, Germany and Japan.