Air France crash: Mini-sub to search for jet wreckage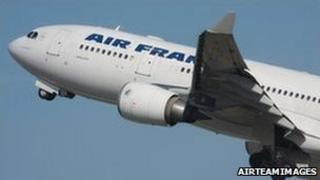 A mini-submarine is to be used in a new search of the Atlantic this spring for the wreck of an Air France jet lost en route from Brazil.
French officials said the German submarine would start its mission around 20 March after being taken to the presumed crash zone by ship.
The "systematic exploration" of an area of some 10,000 sq km (3,900 sq miles) could last until July.
Flight 447 crashed on 1 June 2009, killing all 228 people aboard.
Flying from Rio de Janeiro to Paris, it was lost in bad weather roughly midway between Brazil and Senegal.
The flight recorders from the Airbus A330-200 and much of the wreckage have never been recovered despite three previous searches.
Crucial recorders
The crash has been partially blamed on malfunctioning speed sensors but officials believe other factors must also have contributed.
The "black boxes", which record flight data and cockpit conversations, could finally allow investigators to explain the mystery of why the plane came down.
An initial search found 50 bodies and hundreds of pieces of the plane, including its torn-off tail, while the last search ended in failure in May 2010.
Officials have previously said there can be no guarantee that the flight recorders will ever be found.
Those who died included more than 30 nationalities but most were French, Brazilian or German.