Spain's unemployed rush to fill jobs in Germany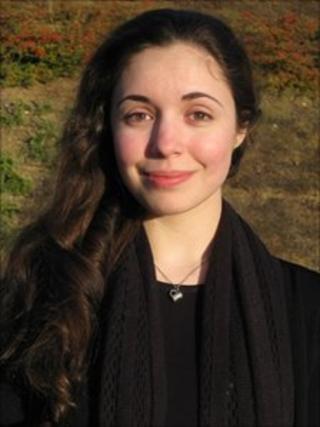 The telephones to the European employment service Eures have been ringing off the hook this week. The calls are from unemployed Spaniards urgently seeking jobs - in Germany.
Eures' German branch has requested applications from Spanish engineers, medics, teachers and tourism professionals. Other skilled workers, who speak German, can also apply.
"All our lines have been jammed!" says Carmen de Eguilior Alvarez, a Eures adviser in Madrid. "There's huge interest, because of the crisis here."
Spain's economy is still struggling to emerge from recession. The collapse of the construction sector wiped out more than 2 million jobs and there is still little sign of recovery.
This week, unemployment touched a 13-year high with new figures showing 20.33% of the workforce unemployed.
So traditionally home-loving Spaniards are being forced to expand their horizons.
"It's very hard to find work here, especially something long term," explains Silvia Dominguez, a student nurse in Madrid. Pessimistic about her prospects at home, she decided to learn German and increase her chances.
"The German economy is much better," Silvia says. "I'd prefer to stay in Spain with my family and friends, but without work it's impossible."
'Mass exodus'
In stark contrast with Spain, the German economy grew by 3.6% last year. Its unemployment rate ranks among the lowest in the EU.
But Germany now needs skilled workers to maintain that momentum, and Spaniards need work. So the two countries' employment agencies have teamed up.
Initial reports of tens or even hundreds of thousands of vacancies caused a stir here.
There was talk of an imminent mass exodus of the unemployed; a great march north to a German land of opportunity.
Eures staff insist they have no concrete quotas yet, but they confirm this is the first mass recruitment of Spanish workers for Germany of its kind.
"We're currently analysing the potential, on both sides," explains Maria-Jose Arias, Eures Spain manager.
"We consider this will be good opportunity to open minds, give unemployed people more resources and allow them to come back to Spain with a more qualified profile," she says at the agency's offices in the south of Madrid.
Eures received 3,000 email applications for the scheme in three days: an early indication of the scale of the demand - and frustration - here.
"The situation is so bad in Spain. Companies are firing not hiring now," complains Almudena Mendoza, a sales executive who just lost her job at a construction firm. She's seriously considering a move to Germany.
"It could be an exciting chance for us. Germany is a good market now."
'Goodbye Spain'
Zurine Vigara, a student of German literature, agrees. "Spanish people love to be in Spain for the weather. But you can come back here on holidays," she says.
Zurine is moving to Germany this spring to complete her studies and doesn't plan to return soon.
"You can't live without money. So I think if people have the opportunity, they will leave. Goodbye Spain, hello Germany."
The situation has sparked comparisons with the waves of mass emigration of the 1960s. Then, entire families from poorer, rural Spain left to staff the factories of northern Europe.
In 1965, 80,000 people emigrated and in 1969, 100,000 emigrated, mostly to Europe.
But this time Germany is looking for skilled workers, who speak German. There's no shortage of the former at the School of Industrial Engineering at Madrid Polytechnical University (UPM).
"Our education qualifies us to work in any country," says Ernesto, a final year student. He points out that competition for jobs has pushed wages down even further here.
"Going to Germany is a very attractive prospect. You can double your salary there," he says.
But whilst most engineers study English, fluent German-speakers are in short supply.
"Going abroad is just what I'm looking for, I'd definitely take this offer up," says Joaquin Toubes Tova, who will graduate later this year.
"Maybe the language is not a huge problem, as Germans speak English like I do. But if not, I can learn - it's not a problem!" he says.
Last resort
Since the economic crisis, the number of Spaniards seeking work abroad has surged.
According to the recruitment agency Adecco, 110,000 people left the country in the two years from April 2008. Most were skilled males under 35.
During that period, the European employment agency Eures has seen a fourfold increase in calls. Most are from qualified, but unemployed workers hoping for better luck overseas.
"Many people are leaving now," says David Rosendo, who contacted the agency this week about the German job-offer.
He lost his marketing position over a year ago and says he would learn German and leave, if there was definitely work to go to.
"We Spanish people don't normally like to move if we can stay in Spain. But if you have no job you have to do something," he says.
Still, David says for most Spaniards moving abroad is a last resort.
"For us, that's like the last possible train you can catch. It's what you do when there's nothing left here in Spain," he explains.
But it's happening now.
"I think people here are already on the internet, booking their tickets."