New royal mediator picked for deadlocked Belgium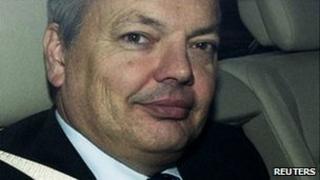 King Albert II of Belgium has picked a new mediator in a bid to end the deadlock over forming a government after the June 2010 election.
He invited the caretaker government's Finance Minister, Didier Reynders, to try to reconcile the country's Dutch- and French-speaking parties.
Prime Minister Yves Leterme has been asked to present the 2011 budget.
Belgium has now been without an elected government for 234 days, a post-election record in modern Europe.
The king asked Mr Leterme to put forward the budget and take any necessary steps to meet "European demands regarding budget policy and structural reforms in the coming years".
One website is counting down the time the impasse would need to continue for Belgium to pass the current world record of 289 days held by Iraq.
Dutch-speaking Flemish parties have been demanding more powers for their region while French-speaking Walloons fear decentralisation could break up the country.
Mr Reynders, a French-speaking liberal politician, succeeds Flemish Socialist leader Johan Vande Lanotte, who abandoned his efforts to restart negotiations last week after 99 days.
Mr Reynders is due to report back to the monarch on 16 February.